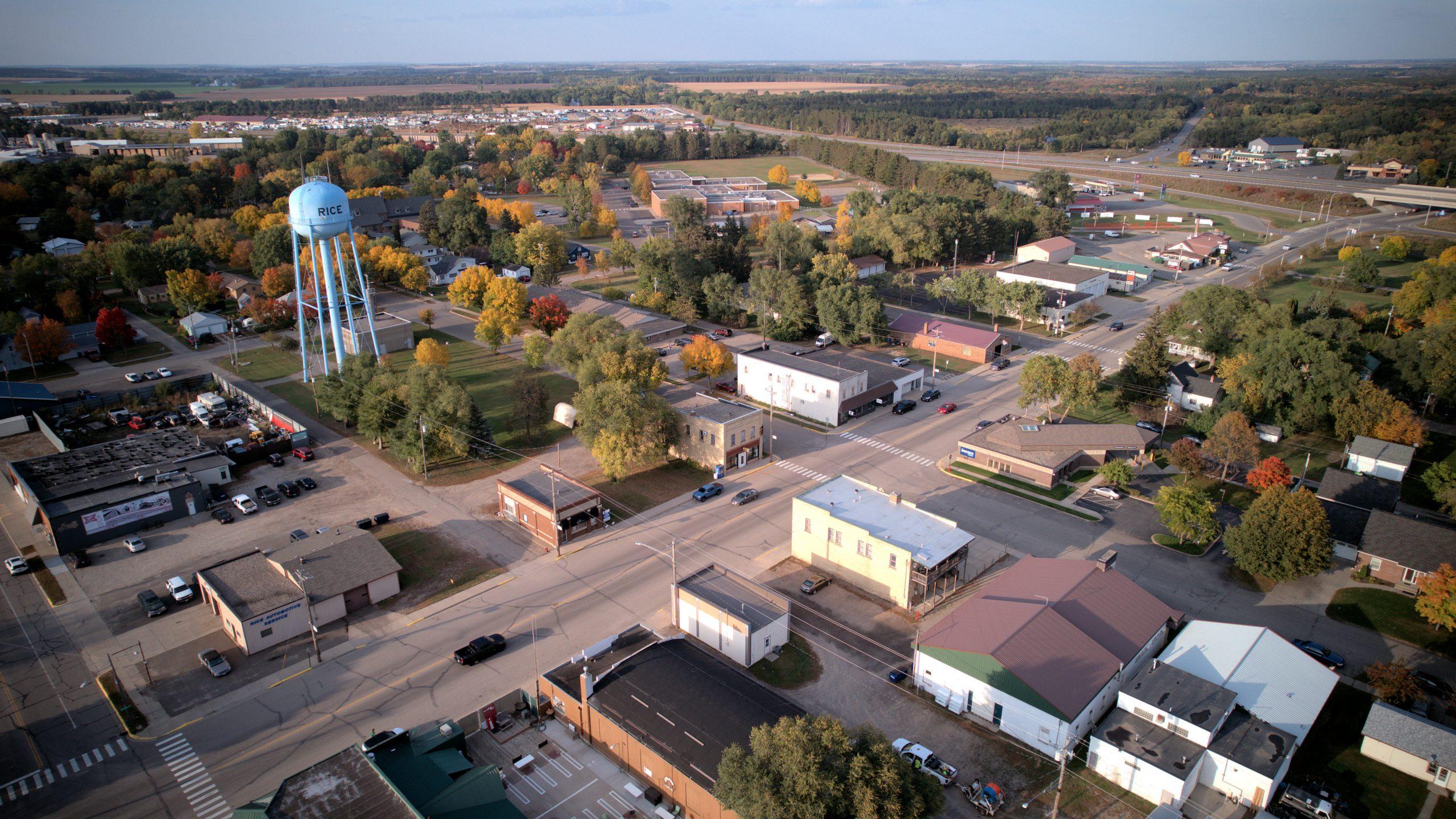 Welcome to the City of Rice!
---

Bring these recyclable items to City Hall and we can recycle them and earn a bench! Or call City Hall with questions!
Water/Sewer Payments
Water and sewer bills are due on the 25th of each month. Water/Sewer payments can be made online at  Gov Pay or in the drop-box at City Hall. If you have any questions please call 320-393-2280.
*** Now available Auto Pay for water/sewer bills***
Fill out form and return to City Hall to sign up  ACH Application  
Reminder the City of Rice has odd/even watering, there is a $50.00 fine for watering on the wrong day. Sprinkler use of any kind is only allowed on your watering day.
SAVE THE DATE FALL CARNIVAL AT RICE ELEMENTARY OCTOBER 28TH, 2023 1-4 PM & TRICK OR TREAT MAIN STREET ON MAIN STREET OCTOBER 31ST, 2023 4-6 PM SANTA NIGHT DECEMBER 8TH, 2023 6-8 PM DETAILS TO FOLLOW RICE WOMEN OF TODAY

---
COMPOST SITE
COMPOST CLOSES FOR THE YEAR THURSDAY NOVEMBER 2ND, 2023 7 PM
Compost  Open Tuesdays, Thursdays 4-7, Saturday 8-12

MUST HAVE A STICKER
COMPOST STICKERS AVAILABLE, Pick up your sticker  at the compost site when open, Residents of Rice at no cost, outside city limits $40.00,  FIVE BUCKET LIMIT. Please contact City Hall with questions 320-393-2280. NO TREE STUMPS OR GARBAGE.
NO COMMERCIAL DUMPING
No Bobcat loading.
YOU MUST LOAD AND UNLOAD ON BY YOURSELF
---
Please DO NOT flush disposable wipes, cloth towels,  or sanitary napkins etc. in the sewer system. This causes an increase in back-ups in the system.  Back –ups result in increased costs and maintenance, and ultimately higher sewer rates. Thank you for your cooperation.
---
Julie Fandel – City Clerk
Phone (320) 393-2280
Email jfandel@ricemn.us
Office Assistant
Phone (320) 393-2280

---
Police Non-Emergency (320) 393-3280
Fire Non-Emergency (320) 393-2180
---
City Hall Address:
205 Main Street E Rice, MN 56367 PO Box 179
---
City of Rice Business Hours
Monday 7 A.M. – 6 P.M. ​
Tues-Thurs 8 A.M. – 4 P.M. ​Friday Closed