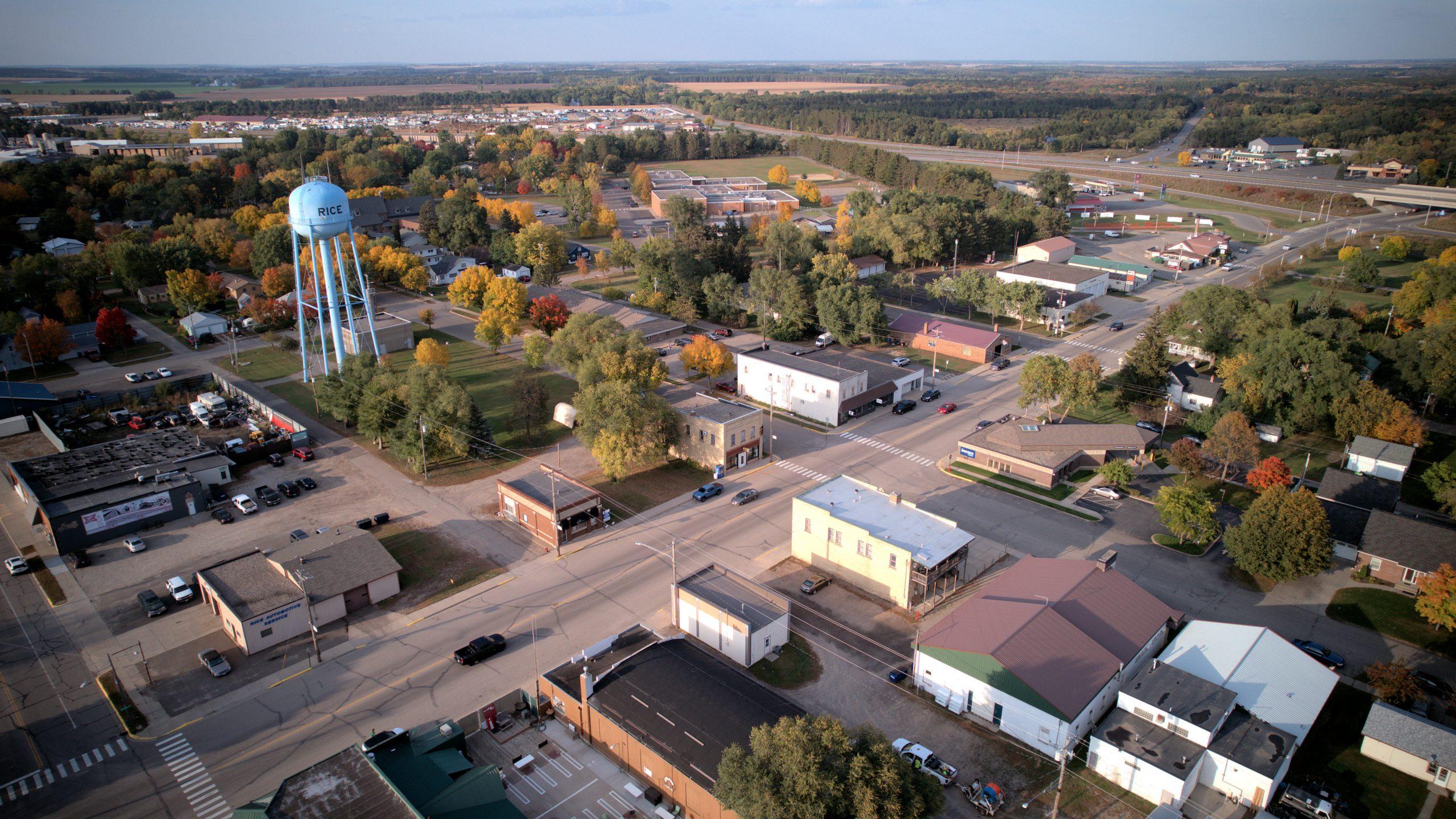 Welcome to the City of Rice!
---

Bring these recyclable items to City Hall and we can recycle them and earn a bench!Or call City Hall with questions!
Water/Sewer Payments
Water and sewer bills are due on the 25th of each month. Water/Sewer payments can be made online at  Gov Pay or in the drop-box at City Hall. If you have any questions please call 320-393-2280.
*** Now available Auto Pay for water/sewer bills***
Fill out form and return to City Hall to sign up  ACH Application  
Reminder the City of Rice has odd/even watering, there is a $50.00 fine for watering on the wrong day.
---
COMPOST SITE IS OPEN
Compost  Open Tuesdays, Thursdays 4-7, Saturday 8-12

MUST HAVE A STICKER
COMPOST WILL BE CLOSED TUESDAY JULY 4TH.
COMPOST STICKERS AVAILABLE AT CITY HALL NOW! Pick up your sticker  at the compost site when open, Residents of Rice at no cost, outside city limits $40.00,  FIVE BUCKET LIMIT. Please contact City Hall with questions 320-393-2280. NO TREE STUMPS OR GARBAGE.
NO COMMERCIAL DUMPING
No Bobcat loading.
YOU MUST LOAD AND UNLOAD ON BY YOURSELF
---
Please DO NOT flush disposable wipes, cloth towels,  or sanitary napkins etc. in the sewer system. This causes an increase in back-ups in the system.  Back –ups result in increased costs and maintenance, and ultimately higher sewer rates. Thank you for your cooperation.
---
Julie Fandel – City Clerk
Phone (320) 393-2280
Email jfandel@ricemn.us
Bobbi Caster – Office Assistant
Phone (320) 393-2280
Email bcaster@ricemn.us
---
Police Non-Emergency (320) 393-3280
Fire Non-Emergency (320) 393-2180
---
City Hall Address:
205 Main Street E Rice, MN 56367 PO Box 179
---
City of Rice Business Hours
Monday 7 A.M. – 6 P.M. ​
Tues-Thurs 8 A.M. – 4 P.M. ​Friday Closed